From restaurants to shopping, to yoga and beyond, here are a few new businesses to jump start 2019.
We are pleased to share that this past year has been quite busy with new businesses opening throughout Huron County. Here are a few of the final new business highlights for 2018 to begin the new year!
Bad Axe
Label Shopper | New Clothing Store
Bad Axe welcomes a new high quality clothing store last month when Label Shopper opened it's doors to the public in the Huron Crest Plaza (by Peebles) at 864 North Van Dyke Road. The store specializes in name brand clothing for mens, juniors, and ladies at an affordable price. You can visit online or call (989) 269-0215 for more information. You might also like to read this article from the Huron Daily Tribune.
Matthew J. Leppek Productions | Photography Services
Matthew J Leppek Productions specializes in helping you tell a story. Whether it's illustrating a senior graduate's personality through photography or capturing a bride's special day in a cinematic highlight reel, Matthew capture's your story through a different lens. For small businesses we offer various forms of commercial work, from corporate headshots and real estate photography, to video advertising for social media and television.
If you'd like more information, visit Matthew J Leppek Productions on Facebook, or visit www.MatthewJLeppek.net. Matthew J Leppek Productions is located at 115 W. Huron Ave. in Bad Axe, right across from Murphy's Bakery in the old bowling alley. Walk in hours are weekdays from 2pm-6pm. He's also available by appointment, and you can contact him via email, phone, or messenger.
Harbor Beach
Country Cabin BBQ & Grill | New Restaurant
Country Cabin BBQ & Grill opened it's doors in the newly renovated building next to Dollar General, formerly known as the Harbor Breeze, in the beginning of December. Serving up smoked meats and southern sides, the new restaurant offers classics in addition to their BBQ specialties such as pulled pork, brisket, and ribs. For more information read this article from the Huron Daily Tribune or call (989) 479-2075.
Sandmann's Diner | New Restaurant
We're pleased to announce that two new restaurants have opened in Harbor Beach. Sandmann's Diner is located within Sandmann's grocery store in what once was the butcher shop. Open for breakfast, lunch, and dinner, Sandmann's Diner offers dine in and carry out options. Customers can be found enjoying conversation over coffee while grabbing a nice bite for breakfast, a quick hot lunch, and/or dining in over dinner.
Sandmann's offers a comfortable setting that feels more like you're dining with family. The restaurant displays a treasured photo retrieved from Al' Restaurant after this summer's fire, but that's not the only tribute you will find here. It seems that Sandmann's Diner has picked up the torch where the Al's legacy left off. Stop by and experience it for yourself or call (989) 479-3330. Sandmann's Diner is located at 131 State Street, or just west of the light in downtown Harbor Beach.
Sebewaing
Kretzchy's BBQ & Cajun Carry-Out | New Restaurant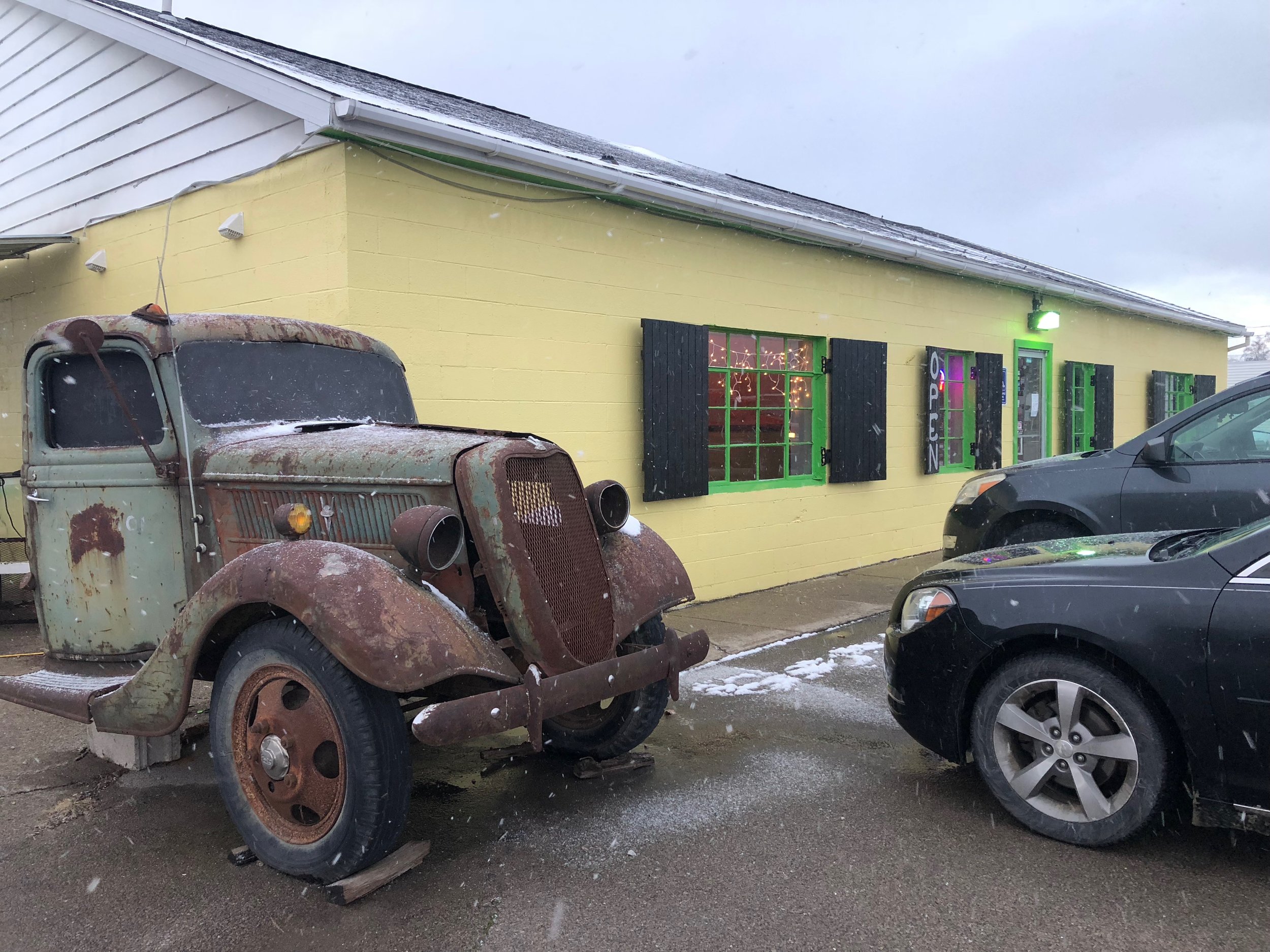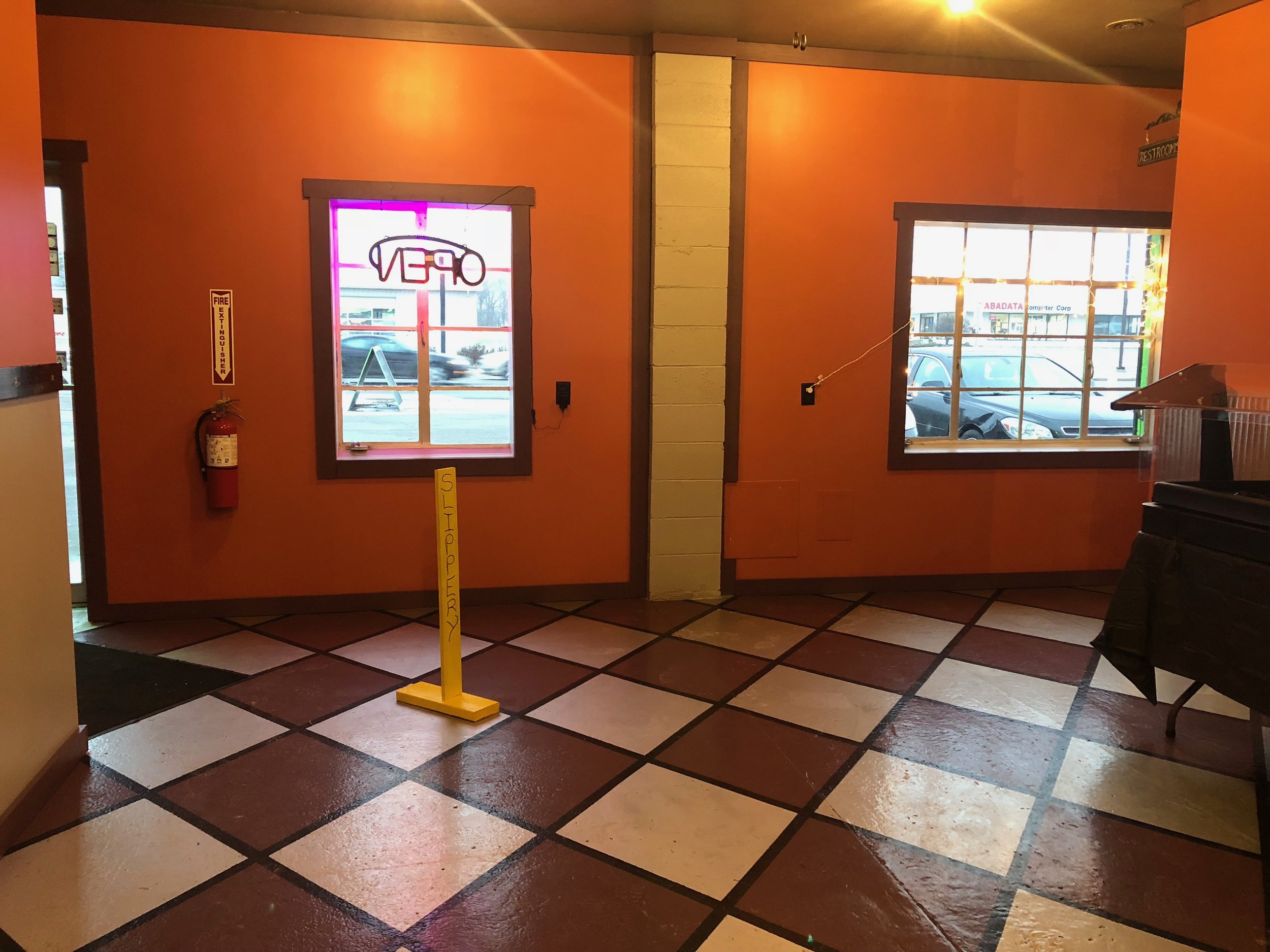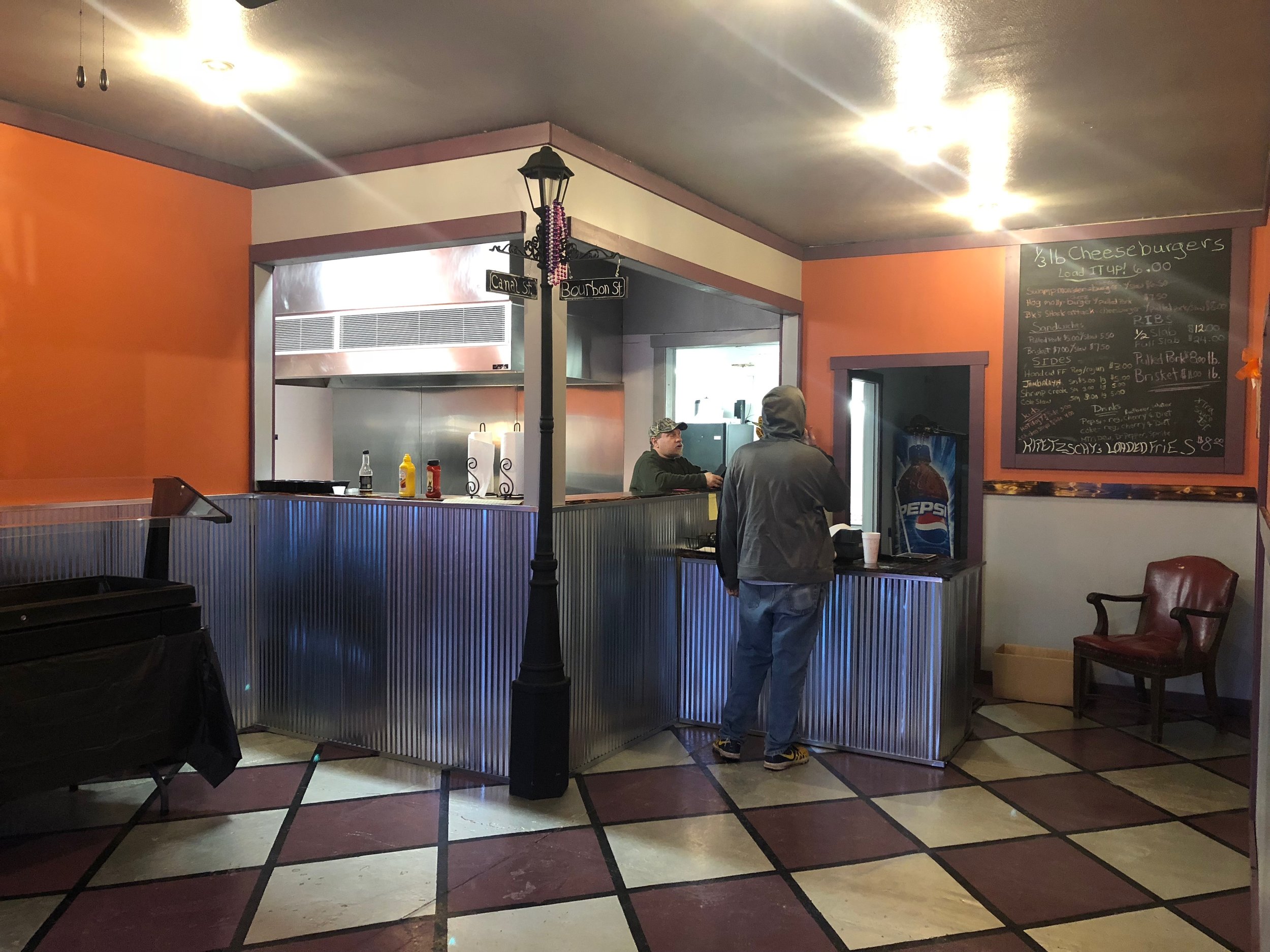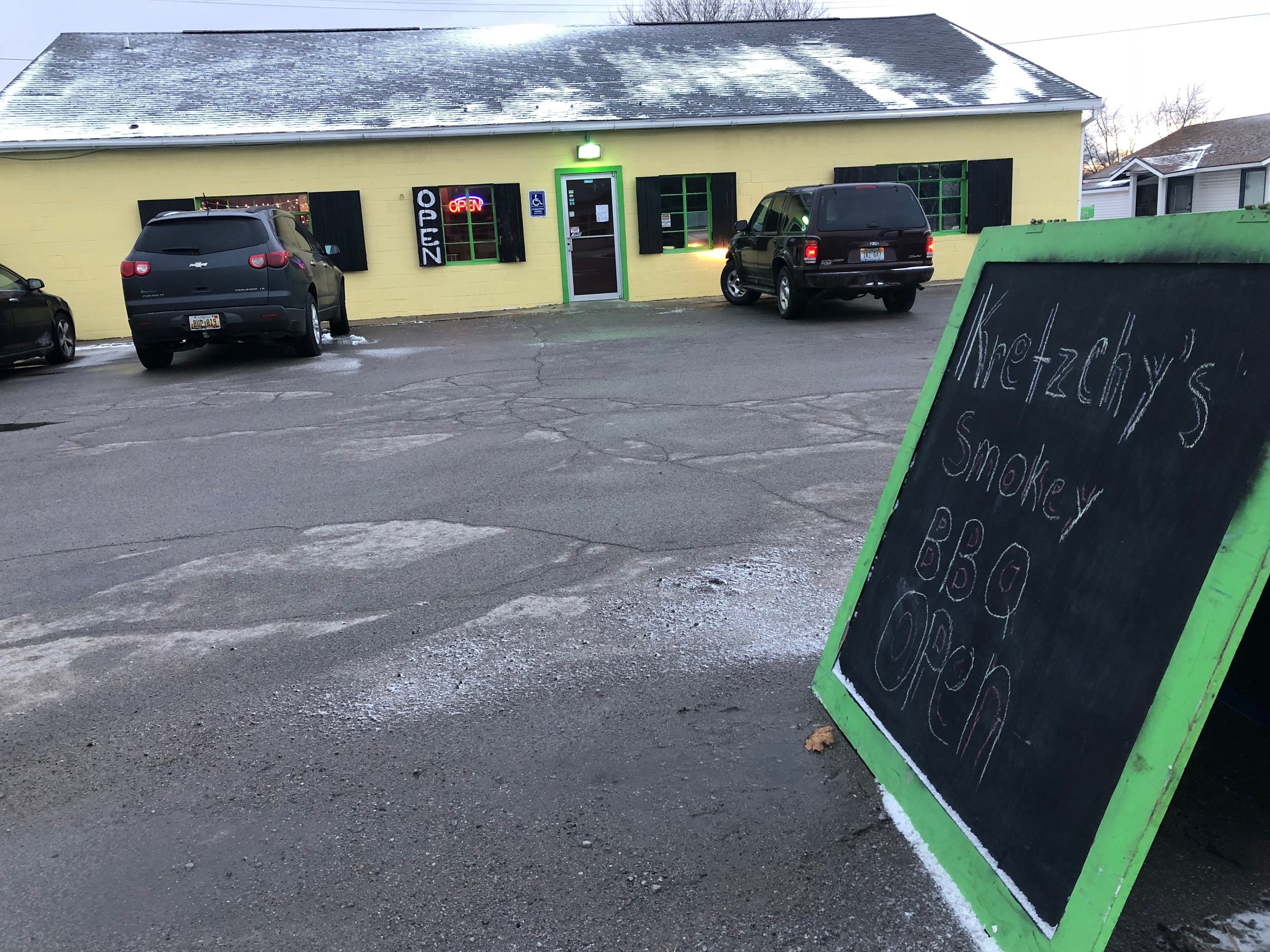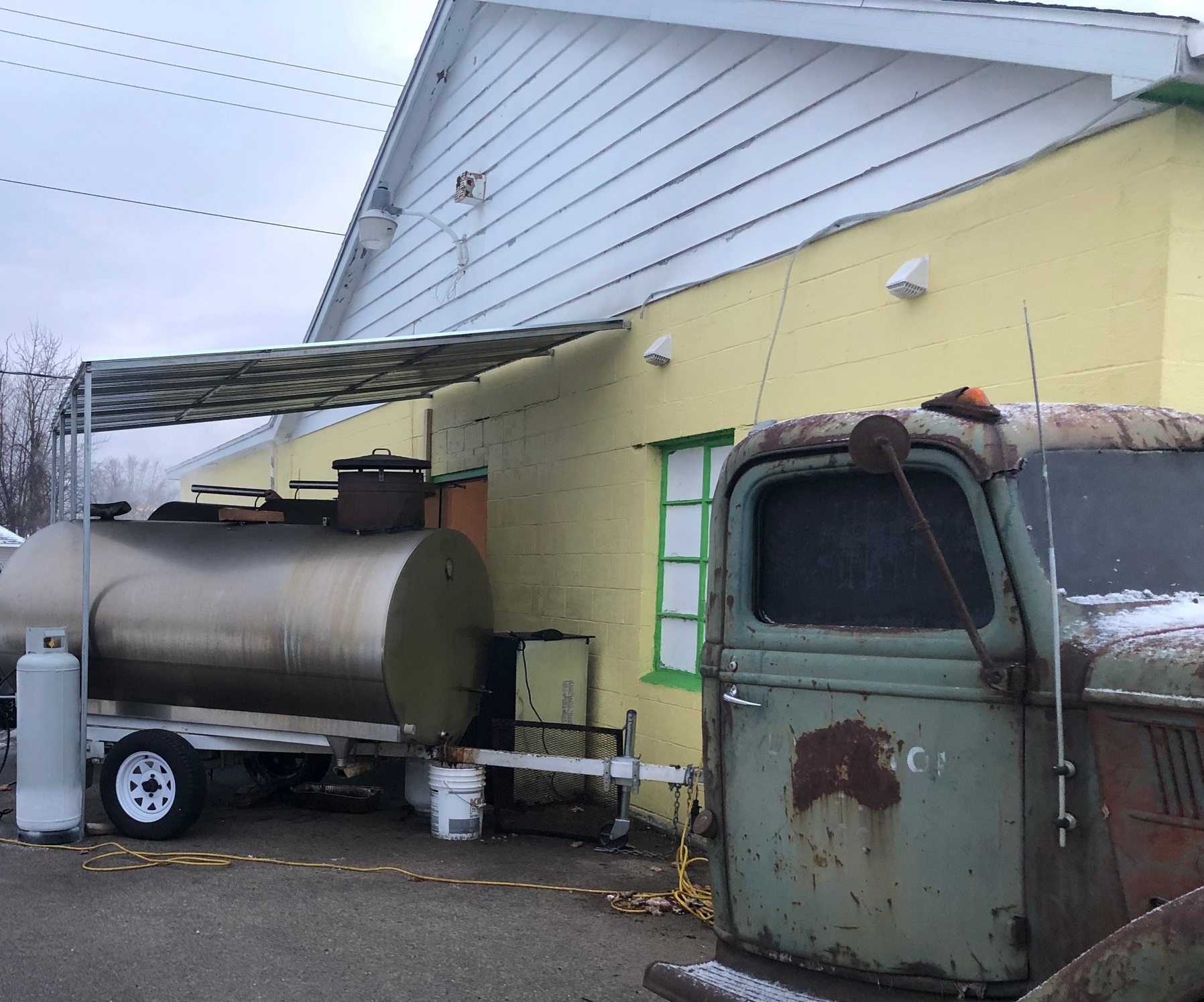 Kretzchy's BBQ opened it's doors at 604 Unionville Road just south of the light in Sebewaing toward the end of October in 2018. Steve Kretzchmer first fell into his love for food when he started vending with his son during the Cheeseburger Festivals in Caseville. Since then he has turned a passionate hobby into a one-of-a-kind BBQ joint with a fun New Orleans flair.
One of the reasons he chose to open in his new business in Sebewaing was to capture the attention (and tastebuds) of the seasonal travelers coming to and from the thumb area for vacations, business, and tourism. So far the area and residents have extended a warm welcome to the new business, and have helped keep Kretzchy's busy even in what some would consider the off season.
Kretzchy's offers a number of unique and traditional BBQ and cajun favorites. From mouthwatering meats smoked and seasoned to perfection, to classic cajun sides like shrimp creole and jambalaya, Steve and his team are preparing high-quality main dishes and sides that stand out from the crowd and are sure to impress you. Currently, the building is undergoing renovations to include a sit down restaurant that is anticipated to be open in late spring 2019. Until then you can stop by for a pick-up order. You may also be surprised to find that Kretzchy's also caters. If you're planning a wedding, open house, or get together, give them a call to discuss serving Kretzchy's BBQ at your next event.

Just next door to Kretzchy's BBQ a new salon has also opened up to serve the Sebewaing area. This new business is called Salon 45 and it opened up in November. The salon currently offers only hair services such as haircuts, trims, perms, highlights, updos and styling, and waxing. For more information call Salon 45, (989) 600-3345.
Ubly
Lamb & Lily Yoga Studio
In 1921, Joseph Jaroch bought the building at 2166 Main Street in Ubly. A butcher by trade, he sold fresh meats, groceries, beer and wine. His son Lambert continued in the business after his return from WWII successfully retiring in 1981. The food market continued under the ownership of several other businessmen for 35 years until 2016 when Joseph's grandson/Lambert's son, David, purchased the building bringing the ownership back to the Jaroch family. His vision, however, was to create space to promote personal well-being through yoga services.
Two years later, David, with the help of many family, friends, and tradespeople, transformed the former grocery store into a yoga studio. The name of the building, The Lamb and Lily, honors the memory of his parents: Lambert and Lillian. A certified yoga instructor who has studied in Michigan, California, Colorado, and India, David is now holding practices for members of the community.
The Lamb and Lily officially opened its doors on November 13, 2018. Yoga practices are held several times each day with the exception of Sundays and holidays. A variety of practices are available. Typically, David offers a 6:00 am practice Monday through Friday and 8:30 am on Saturday for all levels; a 4:00 pm practice on Monday-Wednesday-Thursday and 7:00 pm on Tuesday-Thursday for beginners; and a 5:30 pm practice on Monday-Wednesday-Thursday for more advanced students.
A $5 donation per class is suggested, and a $10 per week donation is suggested for those who wish to attend several classes per week.
For more information, visit thelambandlily.com or call 989-658-2133.
Past New Business Highlights