Spring has finally arrived, and with the warmer weather many seasonal businesses are opening up for another fun season. Huron County has some really wonderful and iconic seasonal businesses, it will be hard to choose which ones to visit first. So to help get your mind on the warmer days ahead, check out a few seasonal businesses in the highlights below!
Also, you won't even have to wait. There are some seasonal businesses on this list that are already open for business! Feel free to add some of your other favorite seasonal businesses in the comments section below.
Bay Port Fish Company
Bay Port Fish Company has been a commercial fishery in Lake Huron and Saginaw Bay since the early 1840s and was established in 1895. In the 1920s, Bay Port was the largest exporter of freshwater fish in the world. Although it has passed through many owners over the years, it is currently owned and operated by the Williams family.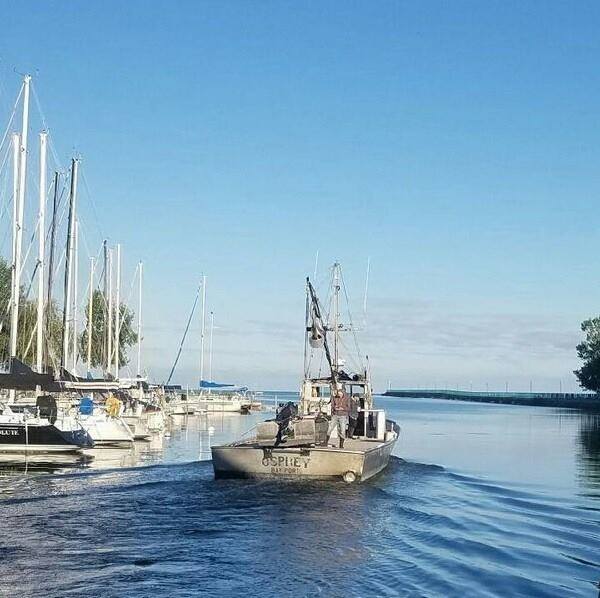 Fireside Inn
Fireside Inn offers a casual dining experience for friends and family. Guests can bring their own friends or make new ones while dining at the Fireside Inn and chatting with their friendly team, as well as enjoying their family arcade. The Fireside Inn is currently open on the weekends, Friday through Sunday, at 4 pm. This year they are celebrating their 25th Celebration on June 22nd, mark your calendars!
Grindstone General Store
This ice cream shop has been serving up the biggest cones in Huron County since 1890. Visit them at 3206 Copeland Rd, Port Austin, MI 48467. 989.738.6410 or visit their facebook page
Harbor Beach Kayak
Harbor Beach Kayak offers hourly rentals of kayaks and stand up paddleboards for exploring the harbor in Harbor Beach. The business has been around for several years, but has been under new management since 2018.
HB Jet Ski, LLC
This new business opening this year offers rent-able water sports activities - our jet skis are available to rent by the hour, day, or week
For more information visit hbjetski.com or call 989.550.6120.
Pak's Backyard
This business offers great food, waterfront, craft beer and live music. What else makes the summer but great food and music, come join them they are opening soon for the season and have live music starting the weekend of May 24-26 featuring Rob Norum on the 24th; Bobby Manila and Trevor Booms on the 25th and The Hooligans on the 26th. Check out their Facebook Page for events and much more. Located at 119 E. Spring St., Port Ausitn, MI 48467.
The Chill Zone
The Chill Zone offers a wide range of ice cream and dessert products in downtown Port Hope. Customers have the opportunity to choose from 16 hand-dipped flavors they can enjoy in a regular cake cone, a waffle cone, cup, or blended into a shake. Any flavor of ice cream can also be layered in a sundae or banana split, sandwiched between two chocolate chip cookies, or placed on top of a warm brownie. We also offer limited sugar-free and dairy-free options for customers with a more restricted diet.
Rybak's
We are located in historical Grindstone City in a building built by Captain Peer in 1884. Captain Peer was the man who discovered the grindstone and started the quarries which was a thriving industry in the 1800's and early 1900's. The building is built with the stone from the quarries. It's many unique qualities are something you must see. Open to the public for the first time in years. Come and sit on our porch and enjoy an ice cream or a cup of coffee. We also have an old fashioned candy counter and some gift items including Michigan made and Michigan jewelry.
For more information visit us at 3090 Copeland Rd., Port Austin, MI 48467 989.738.3963 or visit our facebook page .
Sebewaing Dairy Barn
The Sebewaing Dairy Barn has been a staple in the Sebewaing/Thumb area since 1970. Today it operates as a seasonal restaurant that offers lunch and dinner menu items including their popular broasted chicken in addition to a variety of ice cream desserts.
Share your favorite seasonal businesses in Huron County and what you love about them in the comments below!
Thanks for reading!